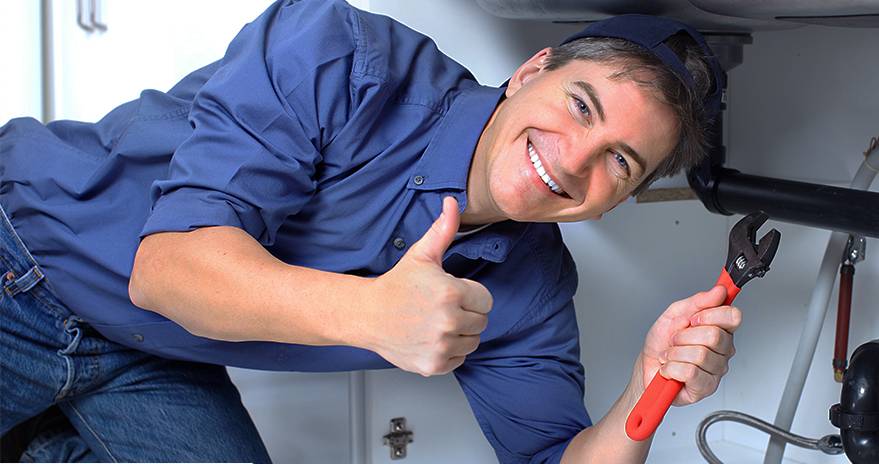 Over 15 Years of Expert Plumbing Service! Call in case of Emergency!
We have expert technicians standing by to assist with your plumbing emergency!
When you have any household plumbing issue, don't hesitate to call us.

If you need a professional, experienced plumbing company, with years of experience, look no further. We provide a variety of options to customers, not least including: repairing leaks, installing pipes and fixing toilets? Then we are the company for you.
A professional plumber must have a thorough understanding of many plumbing related issues, such as hydraulic systems. Our people have the skill and knowledge to work effectively with precise attention to detail. Our aim is to install and maintain well-functioning gas and waste systems; which transport water or liquids that are hot in workplace or your home. Our plumbers are proficient in reading patterns and drawings to comprehend or plan the layout of plumbing, waste disposal and water distribution systems; as well as installing and maintaining water supply systems. Tubing and pipes could cut, build and install, with attention paid to infrastructure. We will find and repair issues with water distribution lines (e.g. leaks), fix domestic appliances (e.g. washing machines) and fittings (e.g. sinks) etc.) Repair or replace broken drainage lines, clogged drains, taps etc. We're also able to install new waste disposal appliances.
Our employees have proven expertise as plumbers. Our technicians have excellent comprehension of water distribution and disposal systems in commercial and residential properties, solid knowledge of ventilation and heating systems in addition to appliances. Ability to take care of pipes tools and equipment (pipe wrenches, pipe cutters, plungers etc.)
All our plumbing technicians exhibit communication and interpersonal skills. Even in awkward spaces, we could work with a great deal of patience, and with condition and power. All our plumbers have diploma from a trade school or completion of apprenticeship and certain valid license to practice these tasks.
Hero Plumbing is also a building plumbing Contractor who specializes in residential and commercial plumbing services. Hero Plumbing Will Have the Ability to handle any service request for pipes of houses, New and old.
EMERGENCY PLUMBING SERVICE
As a homeowner, taking care of your home is vitally important. Even something like plumbing is vital because of the importance plumbing plays on the day to day operation of your home; for this reason, having a plumber you can trust is important. Ensuring you have a plumber you can turn to if the unexpected occurs…well here we are! You need somebody who has the abilities, but also offers the customer service traits essential to create a positive experience for the client.
We have inventory, plumbers and the expertise necessary to deal with any job, small or big. We're devoted to providing high quality products and exceptional workmanship to each job we undertake. We also offer value engineering to our customers in a bid to offer project costs with workable alternatives in materials.
We realize that we and that the client is our company Want them more than they need us. All field employees are trained to keep customers for life. They see the value of keeping them and the value of our customers.
We can provide our customer the newest in engineering. This contains high pressure water jetting equipment which empowers grease problems to be a thing in the past for other industrial customers as well as restaurants. We have line locators and cameras which allow our business view what the problem is and exactly where and to track down and fix the problem faster and less expensively than before. We offer a world class plumbing services to business in addition to local homes.
All our pipe installation and repairs come with a warranty of this year, and we won't charge you any extra money for working on weekends or holidays. We've been focusing on our local area and trusted by customers for over 15 years, meaning we've served generations of business and home owners for their pipe's solutions. This tradition of uniqueness and excellence continues indefinitely as we leave our customers satisfied.
I have to say that my experience with Hero Plumber was one of the best. I've had with any service provider. Yesterday, I requested a quote from a few plumbers. Alice from Hero Plumber was the first to reach out. She emailed and called me within a few minutes. Alice was super friendly and efficient and set me up with a 1-hour window for an appointment with one of their plumbers the next morning (which is today). I got a text this morning with a bio and photo of our plumber, Paul. This was a really nice touch – you're inviting an unknown person into your home, seeing their photo and knowing a little about them before they show up is great. Paul was on time, extremely nice, very knowledgeable, and worked efficiently to clear out our drains quickly. I was super impressed with the whole experience. Thanks, Hero Plumber! We will definitely call you the next time we need a plumber.
Great service on time and reasonable price compared to most plumbing services. Very helpful explaining possible causes and solutions to prevent future issues. The guys at Hero Plumber services came to clear a clogged drain I had in my yard. I called them in the morning and they arrived within an hour. They gave me a fair price estimate and finished the job in a couple hours. I am very pleased with the work and would recommend them to anyone! Thank you!
My family and I went on vacation for two weeks and it was great; I didn't imagine that when we returned home, everything would be a disaster! I don't know what happened while we were gone, but when we arrived and I went to take a shower, there was no water, hot or cold. Then checked the kitchen, and no water either. My wife had to get the kids in the bath for school the next day, so we were worried. I asked my brother if he had any plumbing recommendations; he said he's used Hero Plumbing before, so I called them. They were great! Available on a Sunday, they showed up within the hour and worked on it for a couple hours. Apparently, the main line was clogged. Anyways, it was fixed and water restored, thank you Hero plumbing, you saved the day.